Background
Author, Dr. Phyllis Haddox,began her wide range of career experiences in education more than 40 years ago as a classroom teacher and then reading specialist in California. On the faculty of the University of Oregon she provided hands-on training to doctoral students and others in supervisory, teaching and management techniques.
Dr. Haddox has also worked as an instructional design consultant on training videos for the Mayo Clinic and for author, Barbara Sher, on two of her books (Live the Life You Love and It's Never Too Late, If You Start Now).
As an educational consultant who has worked extensively in the United States (including Hawaii), Canada, and the Caribbean, Phyllis is highly respected for her educational expertise and for her empathy while working directly with students (preschool through college level), teachers, administrators and parents. She has been popular nationally and internationally as a workshop presenter on developmental and remedial reading, English as a second language, comprehension, language, spelling, math and behavior management. She has trained thousands of teachers and paraprofessionals (including tutors) to use Direct Instruction techniques and programs. Some tutors have created their own very successful business after learning how to use the Direct Instruction program TEACH YOUR CHILD TO READ IN 100 EASY LESSONS (co-authored with Siegfried Engelmann-originator of the DISTAR programs).
Dr. Haddox assisted in the development of science and mathematics video disc programs and has produced more than 20 training videos. In addition to TEACH YOU CHILD TO READ IN 100 EASY LESSONS, she co-authored with Engelmann THINKING BASICS and CONCEPT APPLICATIONS (published by SRA as part of the Corrective Reading Series).
Phyllis was also the Director of the University of Oregon's Direct Instruction Model of the federally- funded Follow Through Project. This project has been called the "largest education experiment ever conducted." It provided a broad range comparison of 13 major educational approaches used in 170 communities with 75,000 children each year. Data was collected by Stanford Research Institute and analyzed by Abt Associates. The result of the comparison was that students in the U of O's Direct Instruction Model achieved the highest performance level in language, reading, math, and spelling. Project sites managed by Phyllis were labeled "exemplary by the United States Office of Education's Joint Dissemination/Review Panel. For more information on Project Follow Through go to "Helpful Links."
Documents and slides developed during the Follow Through Project are available free from Dr. Haddox. Click here.
Videos developed by Dr. Haddox are also listed and available at a nominal charge from the Association for Direct Instruction (http://www.adihome.org).
If you have comments or questions about using TEACH YOUR CHILDREN TO READ IN 100 EASY LESSONSyou may e-mail phyllis@startreading.com.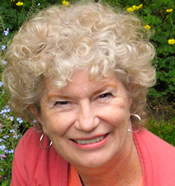 "Nunc consequat justo eget enim finibus porta. Suspendisse orci nunc, rutrum quis nunc sed, feugiat hendrerit massa. In cursus ornare sollicitudin."
"Nunc consequat justo eget enim finibus porta. Suspendisse orci nunc, rutrum quis nunc sed, feugiat hendrerit massa. In cursus ornare sollicitudin."
"Nunc consequat justo eget enim finibus porta. Suspendisse orci nunc, rutrum quis nunc sed, feugiat hendrerit massa. In cursus ornare sollicitudin."